Become a Certified Business Growth 
Coach In Just 12 Weeks
Learn how the world's most successful people achieve the ultimate in health, wealth & happiness using neuroscience-backed principles for high performance 
⚪ 100% Online ⚪ IAPC&M Accredited Level 6 ⚪ Weekly Live Coaching
Dawn McGruer - The Business Growth Coach®, your certification mentor & coach
The Growth Coach Certification™ has officially been awarded Accredited Advanced Training Programme – Equivalent Level 6 status (undergraduate degree) with the IAPC&M -The Leading International Accreditation Body for Coaches, Mentors and Training Providers
Instant Access - Sign-Up Now & Get Started in less than 60 seconds
Achieve remarkable results in your life & business.
The Growth Coach Certification is a transformative programme for aspiring or developing coaches, entrepreneurs and professionals looking to accelerate their own growth and success in their life and business, as well as helping their clients to help achieve their goals and unlock their full potential.
Whether you're a new or an established coach, this accredited certification gives you the structure, frameworks, and confidence you need to bring out the best in yourself and your clients in just 12 weeks.
Learn Neuroscience Strategies That'll Skyrocket Your Sales & Success
Our programme covers everything you need to know to start, scale, and grow a successful coaching business. From foundational coaching techniques to advanced strategies, we provide you with a complete roadmap to becoming a certified growth coach.
Neuroscience and Technology:
Gain a deep understanding of how the brain works and how to leverage neuroscience principles to optimise human performance. Learn how to incorporate technology and digital tools to enhance the coaching experience and deliver outstanding results.
We believe in the power of holistic growth. Our programme goes beyond traditional coaching methods by emphasising the interconnectedness of health, wealth, and happiness. You'll learn how to guide your clients towards balance and success in every aspect of their lives.
In addition to becoming a certified growth coach, we provide you with all the resources you need to monetise your skills. Learn proven marketing strategies, create high-value coaching programmes, and attract clients who are ready to invest in their personal and professional growth.
A New Era of Business Is Here, and a Business Growth Coach Certification Gives You the Tools to Thrive
The world has changed. People are ready to claim their stake in new, fast-growing digital industries, and they're actively seeking coaches like you to help them do it.
Our certified growth coach programme will not only give you the tools to facilitate business growth, but it will also help you  guide individuals towards optimal health, wealth, and happiness in the process.
By incorporating neuroscience principles and cutting-edge technology, you'll learn how to elevate your own energy and wellbeing while shaping and improving various aspects of business, including marketing, management, leadership, finance, and innovation.
Don't miss this opportunity to embark on a fulfilling and impactful career as a certified growth coach.
Enrol in our programme today and unlock a world of health, wealth, and happiness for yourself and your clients.
Is Growth Certification for YOU?...It is if YOU want to...
FLEXIBLE PLANS TO SUIT EVERYONE!
SAVE £567 when paying in full + Bonus VIP Day
Growth Coach Certification Programme

Foundation Modules - Instant Access (60 mins each)

12 x Weekly Training Modules (120 mins each)

3 x 1:1 Mentoring Calls with Dawn (30 mins)

4 x Coaching Demo & Feedback Pods (30 mins)

Monthly Group Coaching Q & A Calls

Certificate Upon Completion

Private Support Group & Accountability Buddy

ON AVERAGE CLIENTS BOOST SALES 20% IN 30 DAYS
STUDY NOW - PAY LATER
We offer Flexible Interest Free Monthly Payment Options
Choose to spread the cost with Klarna, ClearPay or PayPal Pay Later all available at checkout
Are you ready to achieve the ultimate success in all areas of your life?... Our World-Renowned Coaching Certification Has You Covered!
We are so excited to announce that the Growth Coach Certification™ has officially been awarded Accredited Advanced Training Programme – Equivalent Level 6 status (undergraduate degree) with the IAPC&M (The Leading International Accreditation Body for Coaches, Mentors and Training Providers).
Upon completion of the programme, you will receive a prestigious certification as a growth coach and have the option to gain full accreditation with the IAPC&M.
Additionally, you'll gain access to a network of like-minded professionals, ongoing support from our experienced team, and a wealth of resources to help you thrive in your coaching practice.
As part of the programme you'll receive 12-months worth of support - You'll focus on your certification for the initial 90 days as well as starting and scaling your coaching business to add £100k of revenue. Then the final 9 months will be focused upon accreditation and we will support you  with our CEO Strategy School to accelerate your growth and success.
Client Growth & Success Stories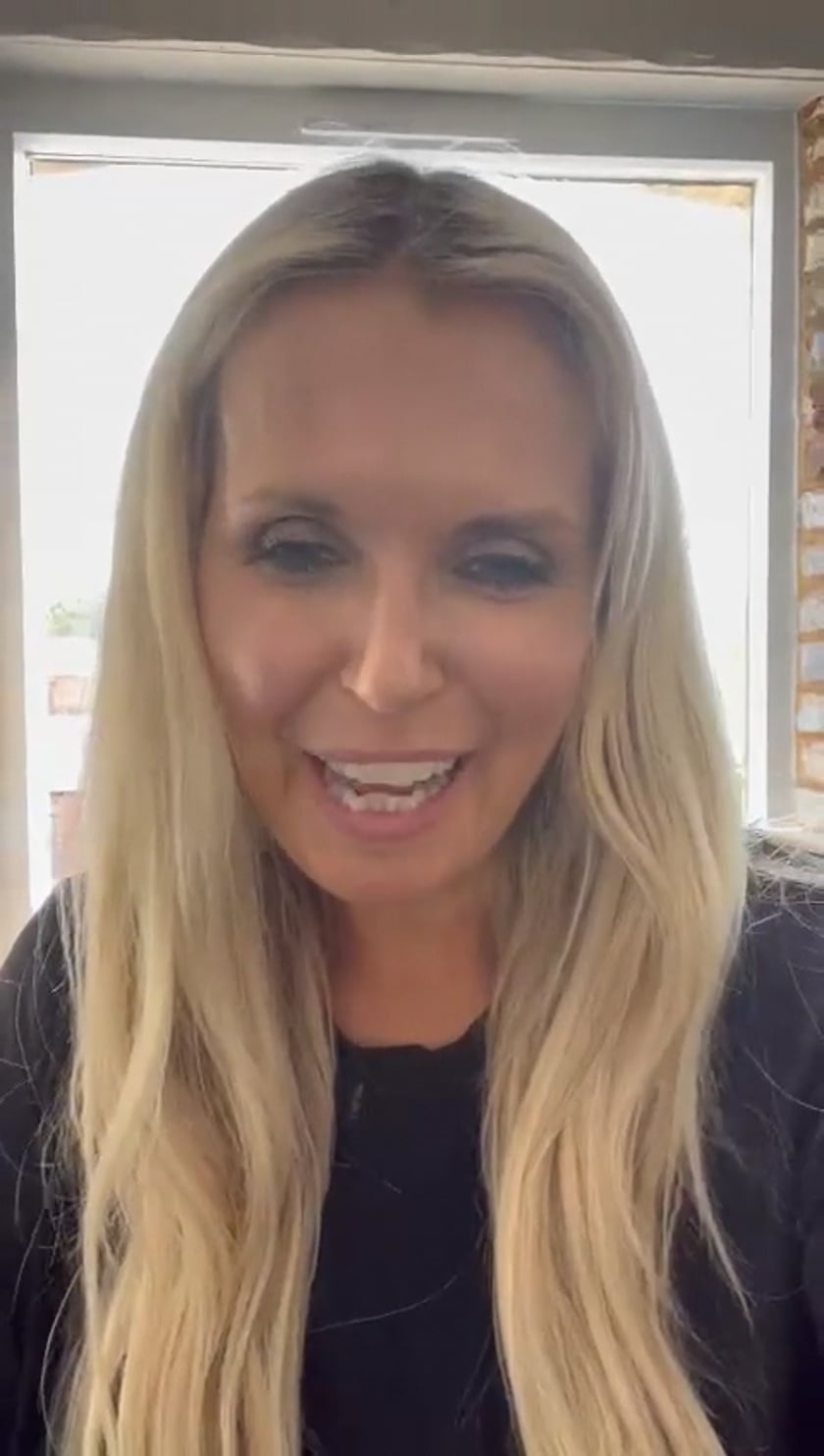 CAROLINE STRAWSON: Multi-Award-Winning ICF Accredited Trauma Informed Therapist & Coach
Not only was the whole experience amazing but the knowledge has Dawn has to allow you to visually see all areas of your business and identify opportunities
ANTONIA KNOWLES: Founder of Kiss #1 Aesthetics Wholesale and Training Academy in the UK
Within an hour Dawn had mapped out an immediate £150K extra in my business!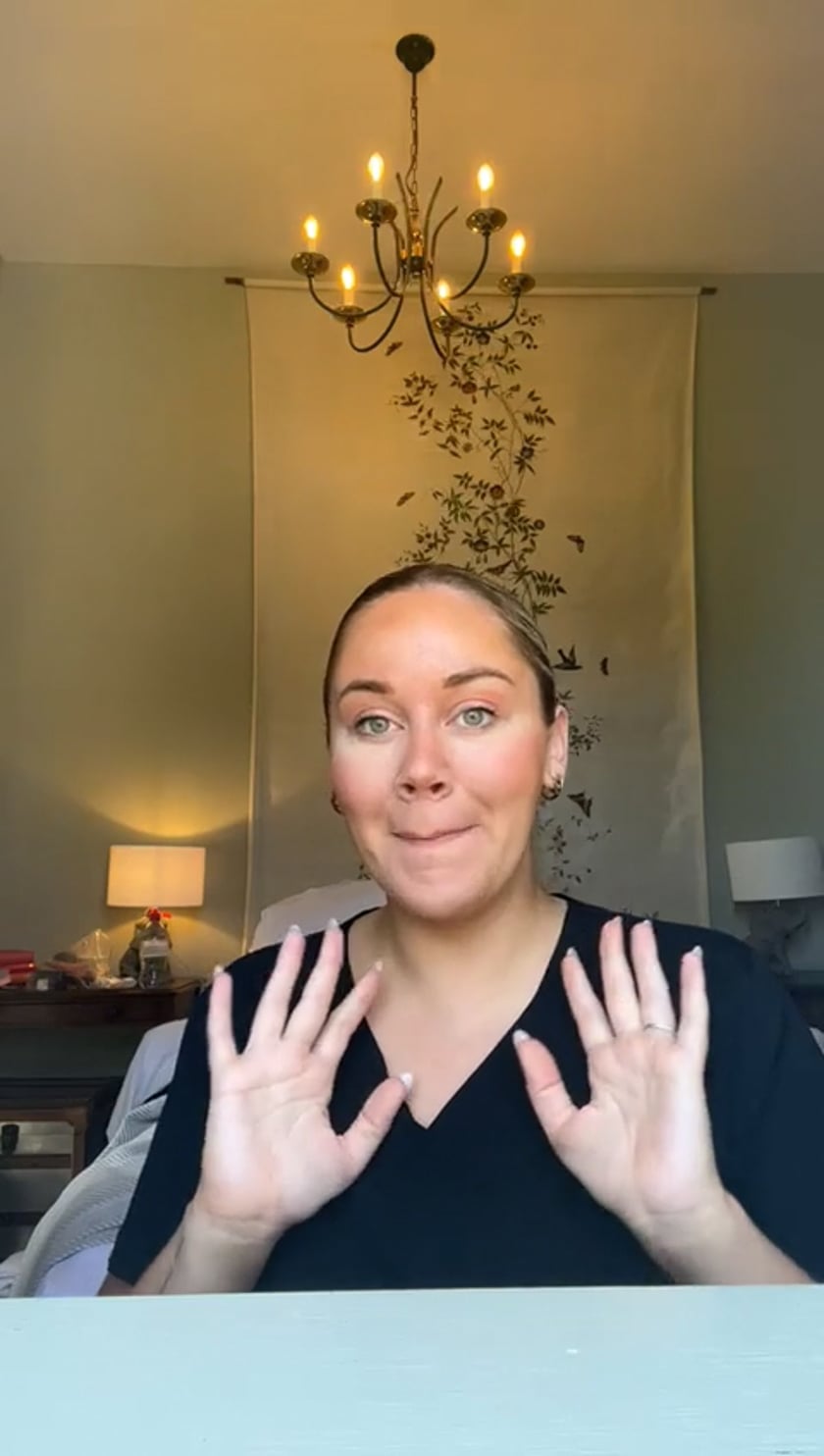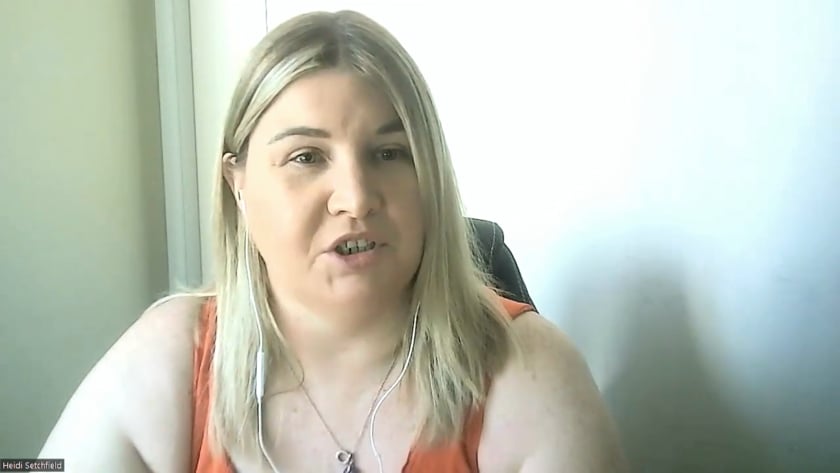 HEIDI SETCHFIELD - The Virtual Operations Manger
Within 30-days of working with Dawn I hit my highest ever revenue month!
Hear What Other Clients Had To Say...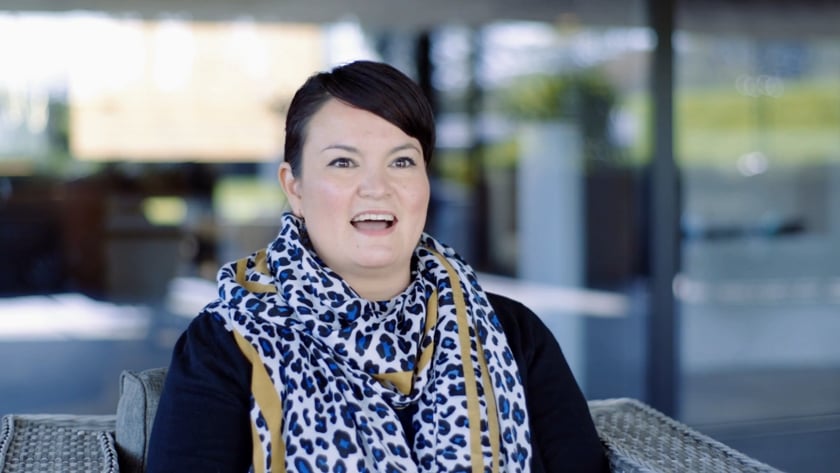 I'm Dawn McGruer FRSA MCIM - The Business Growth Coach®
Founder of Success from the Soul Mastermind™ which helps CEO's to scale to £100K/Month+ months to achieve the ultimate in fun, freedom, flexibility and financial growth.
I'm an award-winning Digital Marketing Author, Speaker, Strategist & Trainer & Top 3% Global Ranking Podcaster.
Over the past 20 years I have worked with over 30,000 clients and helped them make more than £45 million building their business.
I started my first business at the age of 21, was mortgage free by 33.
I work with business owners and entrepreneurs to grow their businesses whilst spending less time, effort and money on their marketing.
I was awarded lifetime fellowship from The Royal Society of Arts, Manufacture & Commerce & The Chartered Institute of Marketing in recognition of her efforts and expertise.
It was with Newcastle College where I started studying performance coaching over 20 years ago going onto constantly deepening my knowledge in growth and performance strategies, psychology, business and marketing.
I am also Head Tutor for the CIM Diploma in Digital Marketing undergraduate degree-level qualification at Business Consort Academy (99% Pass Rate)
Here's What You Will Learn Each Week!
Oh, and this isn't just training, we'll personally coach you 1:2:1 during our live workshops to ensure you don't just learn this content, but you embody it, apply it and get results from it!
Week 1: Introduction to Growth Coaching
Definition of coaching and growth coaching
Neuroplasticity and the brain's ability to change
History and evolution of coaching
Ethics and standards of coaching practice
Week 2: The Neuroscience of Growth
Overview of neuroscience principles and applications to coaching
Human behaviour and motivation
The mind-body connection
The impact of stress on the brain and body
Weeks 3-4: Optimising Health and Energy
Understanding the science behind peak health and energy levels
Applying neuroscience principles to improve overall wellbeing, productivity, and vitality
Strategies for optimal nutrition, exercise, and sleep
Techniques for managing stress, reducing anxiety, and enhancing positive emotions
Weeks 5-6: Unlocking Wealth and Abundance
Developing an abundance mindset and guiding clients towards financial success
The impact of limiting beliefs on wealth and abundance
Techniques for breaking through limiting beliefs
Strategies for financial planning, budgeting, and investing
Weeks 7-8: Finding Happiness and Fulfilment
The essential components of lasting happiness and fulfilment
The science of positive psychology and its application in coaching
Techniques for increasing joy, purpose, and meaning in life
Finding balance and harmony in multiple areas of life
Weeks 9-10: Business Transformation
Advanced techniques for business optimisation, including marketing, management, leadership, finance, and innovation
Developing high-value coaching programs and building a successful coaching practice
Techniques for attracting clients and building long-term relationships
Scaling and growing your coaching business with confidence
Weeks 11-12: Coaching and Client Management
Vital coaching skills required for providing guidance and support to clients
Conducting transformative coaching sessions and achieving desired outcomes
Developing impactful coaching programs that lead to transformation
Building long-lasting, valuable client relationships
Perfect for new or established coaches who want more coaching confidence or to gain advanced techniques to transform lives as an Accredited Coach.
PREMIUM ONLINE LIVE LEARNING
12 x weekly in-depth 2-hour training sessions to give you all the tools and techniques to become a Growth Hacker and become a Certified Growth Coach
Learn how the world's most successful people achieve the ultimate in health, wealth and happiness.
ACCESS OVER 100+ EPISODES - AUDIO SERIES
Dawn of a New Era is a top 3% Global Ranking Podcast with a difference for people who want to start, scale and grow their own business. Dawn McGruer - The Business Growth Coach® shares tips to improve marketing, motivation and mindset as well as her own real-life challenges and experiences as an entrepreneur - The good, bad & ugly truth of being a business owner.
UNPARALLELED COURSE RESOURCES & EXPERTISE
Learn directly from Dawn McGruer - The Business Growth Coach®
Multi-award-winning Author, Speaker, Strategist & Trainer & Podcaster.
Over the past 20 years she has worked with over 30,000 clients and helped them make more than £45 million building their business.
She started her first business at the age of 21, was mortgage free by 33.
She works with business owners and entrepreneurs to grow their businesses and has 4 businesses, scaling the latest to 7-figures in just 7-months!
PREMIUM GROUP & 1:1 COACHING, DEMOS & FEEDBACK
Learn all the principles and methodologies around becoming a growth coach including seeing growth coaching in action through demos and feedback workshop pods.
This will give you the chance to test your and hone your skills with live feedback from expert coaches.
Monthly coaching and mentoring Q & A calls and 1:1's with your coach.
TRACK YOUR OWN GROWTH PROGRESS
We have developed a unique way of blending learning with action and implementation through our interactive 30-Day Growth Challenge.
Daily notifications to keep you motivated, check-in trackers to monitor your growth, find an accountability buddy and get support and inspiration from the community.
INTERACTIVE APP, JOURNAL & TRACKERS, COMMUNITY
Think of the app like a roadmap to rapidly achieve your goals and reclaim time, fun and freedom in your life
- It's been designed for use in your daily life, professional career, business or help your clients reach their true and maximum potential.
CERTIFICATE UPON COMPLETION
CPD eligible - Graduate as a Certified Growth Coach and showcase your certification on all of your promotional materials. We will also cover everything you need to know to start, scale and grow a successful coaching business. You'll have access to all the resources you need to coach clients and monetise your skills!!!
GET TRAINED, GET CERTIFIED, GET CLIENTS, GET PAID
NEUROSCIENCE STRATEGIES THAT'LL SKYROCKET YOUR SALES & SUCCESS
The certification is suitable for aspiring and developing coaches as well as corporate leaders, entrepreneurs and business owners looking to     .
Apply neuroscience principles and technology in your life to improve overall energy and wellbeing and business to shape and improve marketing, management, leadership, finance, and innovation.
In 12 Weeks You Can Expect to Achieve...
Foundation for a Coaching Business:
It's important to note that while these achievements can be expected after completing the Growth Coach Certification, the specific results may vary based on an individual's dedication, effort, and application of the knowledge and skills acquired during the programme.
We'd love to welcome you to Become a Growth Coach. Got Questions?...No problem Book a Discovery Call with our Team
Frequently Asked Questions